[nextpage title="1″ ]
1. How do you wake it up?
If you already have an iPhone, chances are that you rely on the home button to wake it up. Now that the home button is gone, you can just tap the display to turn on the display. Alternatively, you can use the sleep/wake button or raise your phone to wake it up.
2. Pay attention to attention detection
When it comes to unlocking your device, you can configure Face ID in multiple ways. By default, you need to actively look at your phone to trigger Apple's new face recognition technology. This way, nobody can unlock your phone by pointing it at your face when you're sleeping or looking somewhere else.
But it doesn't work if you're blind, or wear thick sunglasses that block a certain kind of infrared light (940nm). Head over to the Settings app to disable it.
[/nextpage]
[nextpage title="2″ ]
3. Multitasking for pros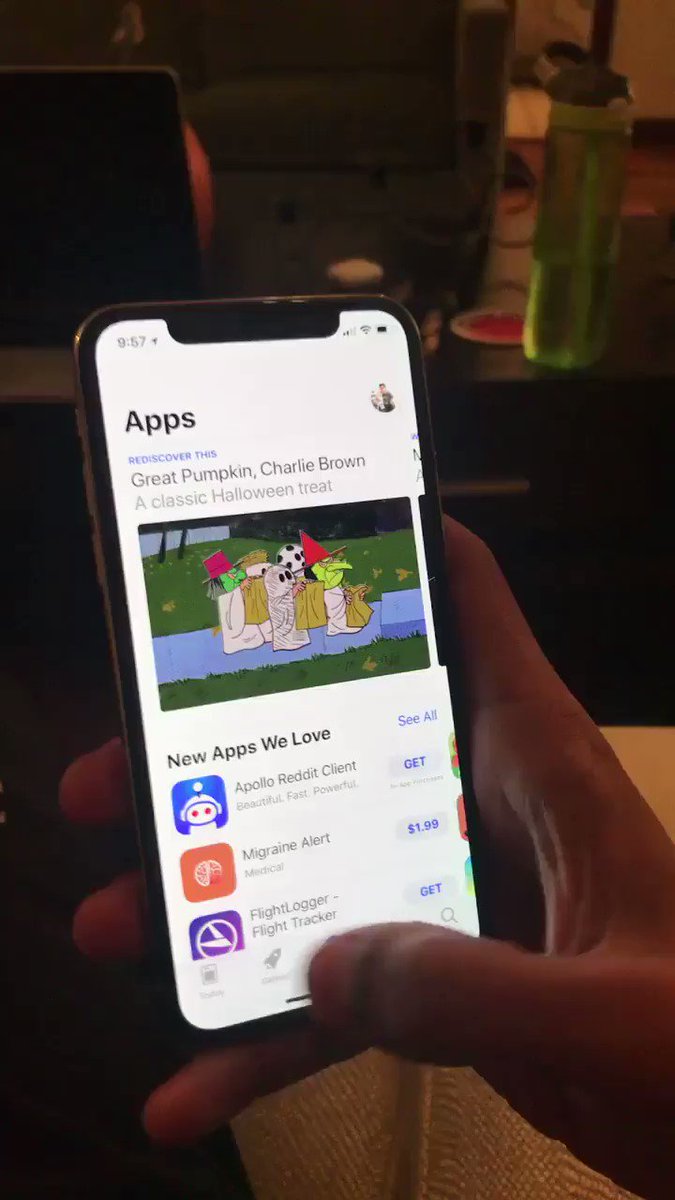 When you think about it, double-tapping on the home button to trigger the app switcher isn't efficient. On the iPhone X, you can still access the app switcher by swiping up from the home bar and holding your finger down for a couple of seconds.
But my favorite iPhone X change is that you can swipe left or right on the home bar to go straight to the next app. It's much faster and so much more intuitive.
4. Reachability is still there
After unlocking your phone, you can access the home screen by swiping up from the bottom edge of the device. There's a narrow horizontal action bar at the bottom of your device to indicate that.
But what about Reachability? When Apple introduced the iPhone 6 and 6 Plus, the company also added a shortcut to make the top buttons more reachable by double-tapping on the home button. You can still shift the entire user interface down by swiping down on the home bar.
[/nextpage]
[nextpage title="3″ ]
5. New camera and flashlight shortcuts
On the lock screen and in the notification drawer, there are two new shiny icons at the bottom of the screen. You can force-press on those icons to launch the camera or trigger the flashlight.
Apple is taking advantage of the extra screen real estate to change the camera shortcut. Instead of swiping to launch the camera, it now feels like you're actually pressing a button.
6. None of your business
Having text previews on the lock screen is convenient. But it can also be a privacy issue if you leave your phone on a table around people you don't trust.
You don't have to decide between privacy and convenience anymore. The iPhone X now automatically hides sensitive notification previews so that people can't snoop on you. When Face ID detects that you're looking at your phone, the iPhone X automagically expands the notifications.
[/nextpage]
[nextpage title="4″ ]
7. Use Face ID for everything or nothing
If you don't feel comfortable using Face ID for everything, you can go into the Settings and disable Face ID for a particular feature.
For instance, you can choose between Face ID and a regular password for iTunes, the App Store and unlocking your iPhone. You can also disable Face ID for Apple Pay, Safari AutoFill and individual apps.
8. Are you here?
Face ID also provides many small advantages compared to Touch ID. For instance, you can enable some attention-aware features. The second you look away from your phone, the display will dim.
And if your iPhone knows you're there, iOS can also lower the volume of alerts because you don't need a loud text alert if you're already using your phone.
[/nextpage]
[nextpage title="5″ ]
9. Border crossing mode
If you're around people you don't trust or crossing a border, you might want to disable Face ID altogether. By pressing the sleep/wake button five times, you enable emergency mode.
This iOS feature disables Face ID so that nobody can force you to unlock your phone — you'll have to type your passcode. It's also a good way to quickly dial emergency services and access your medical ID.
10. Hey Siri, where are you?
You can still access Apple Pay when your iPhone is locked. You just need to double-press the sleep/wake button on the side of the device to launch the Wallet app.
But what about Siri? You can't trigger Siri by holding the home button anymore. Instead, you now have to press and hold the sleep/wake button on the side of the device.
[/nextpage]
[nextpage title="6″ ]
11. How do you shut down your phone then?
If you access Siri by pressing and holding the side button, how do you shut down your phone exactly? You have to press and hold the volume down and the sleep/wake buttons for a few seconds.
This doesn't really sound intuitive, so Apple has also added a menu in the Settings app to shut down your phone. If you don't remember how to do it, just open the Settings app.
12. Screenshot plz
Finally, you can still capture screenshots as easily as before. But you'll have to get used to a new button shortcut as well. Instead of pressing the home button and the sleep/wake button, you now have to squeeze your phone and press the sleep/wake button and the volume up button at the same time.
With the iPhone 6, it took me quite a while to realize that the sleep/wake button wasn't at the top of the device anymore. With the iPhone X, you have to teach your brain all those button combinations once again. But it sounds like it's worth it.
[/nextpage]